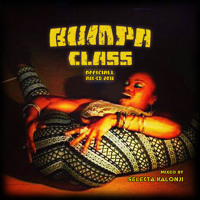 Selecta Kalonji presents the first new Dancehall Mix for this year, 2013!
Ting called "Bumpa Class" and contains more than 70 minutes of the latest bubbling tunes!
Kalado, Konshens, Kartel, Popcaan, Masicka, Diestro, Leftside, Tommy Lee, Cham, Busy Signal and many more tell dem how it a go, so people please waist no time, download di Mix and spread it!
Follow the link below 2 get the complete Mix inkl. cover & tracklist!
give thanks for support, nuff respect!
Bumpa Class
Officiall Mix 2013
time: 71 minutes
mixed by Selecta Kalonji
!FOR PROMOTIONAL USE ONLY!