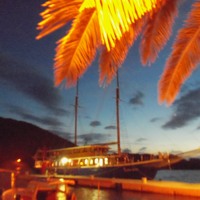 Vibes Promotion with OHRWO
Slow and Deep by Jah Seal open this mix. Stricktly heavy dubmusic with all the the critism, intensity and gladness are inside this work. This mix is a special honor to all records labels like One Drop, Belleville Int., Jahtari, Scotch Bonnet, Powa Cuts, Gunjah Rec., Irievibrationes Rec., Aquatic Lab, Noppa, Moonshine Rec., Contagious Rec. and so on for investing and producing this spirit inside the vinyl´s. So take care this podcast is high potential High Grade. Enjoy!
Whole playlist you get here.
Listen Vibes Promotion live every Friday 7 pm.
Also check our big Vibes Promotion Showarchiv of the last 7 years.
Audio clip: Adobe Flash Player (version 9 or above) is required to play this audio clip. Download the latest version here. You also need to have JavaScript enabled in your browser.
Podcast: Download
Subscribe: iTunes | Android | RSS
Tags: Dancehall, Dub, Dubstep, Ohrwo, Podcast, Reggae, Vibes Promotion