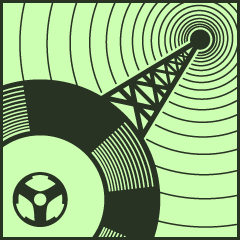 Vibes Promotion with DrmZ
basscomesaveme and Sereno SoundS just released their charity project "Social Sounds From Planet Dub" in support of Kindersprachbrücke Jena e.V.
We start with some tunes of this release and then transition into a deep dubstep selection.If you're a dubstep lover you may know the blog and label Fat Kid On Fire. They have hundrets of free tunes on their soundcloud. You will hear a bunch of them in this show.
Check the big tracklist here and start diggin again!
Listen Vibes Promotion live every Friday 8 pm here.
Also check our big Vibes Promotion Showarchiv of the last 8 years.
Audio clip: Adobe Flash Player (version 9 or above) is required to play this audio clip. Download the latest version here. You also need to have JavaScript enabled in your browser.
Podcast: Download
Subscribe: iTunes | Android | RSS
Tags: DrmZ, Dub, Dubstep, Podcast, Radio Show, Raggakings, Vibes Promotion