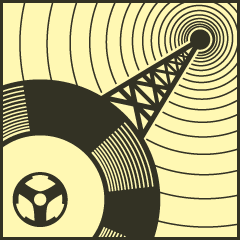 Vibes Promotion with DrmZ
We have lots of new tunes for you in this show!
Starting with Treesha's "We need love" ft. Denham Smith from her solo debut "Listen". A solid reggae tune with a positive message just how I like it.
"Fred" ft. Jami Dread – a different interpretation of the Take A Ride riddim from Don Goliaths new album "Digikal To The World Vol.2". Two great Dub Terminator remixes take us from digital reggae to dub.
I love his "Sound Of The Police" remix and Numa Crew's "Roots And Culture" remix is just as big.
Huge Stepper!
In the second half it gets even deeper and more dubby with the new Dubbing Sun release "Soon Come" alongside Bunnington Judah and Full Dub; great remixes from Double Tiger on the Dubvault series by Dub-Stuy Records; a few tunes from the upcoming TVS album "Deep Steppaz Dub" and  ending the session with new dub techno from Biodub's new album "Familiar Warmth".
Check the big tracklist here and start diggin again!
Listen Vibes Promotion live every Friday 8 pm here.
Also check our big Vibes Promotion Showarchiv of the last 9 years.
Audio clip: Adobe Flash Player (version 9 or above) is required to play this audio clip. Download the latest version here. You also need to have JavaScript enabled in your browser.
Podcast: Download
Subscribe: iTunes | Android | RSS
Tags: Digital, DrmZ, Dub, Radio Show, Raggakings, Reggae, steppa, Vibes Promotion